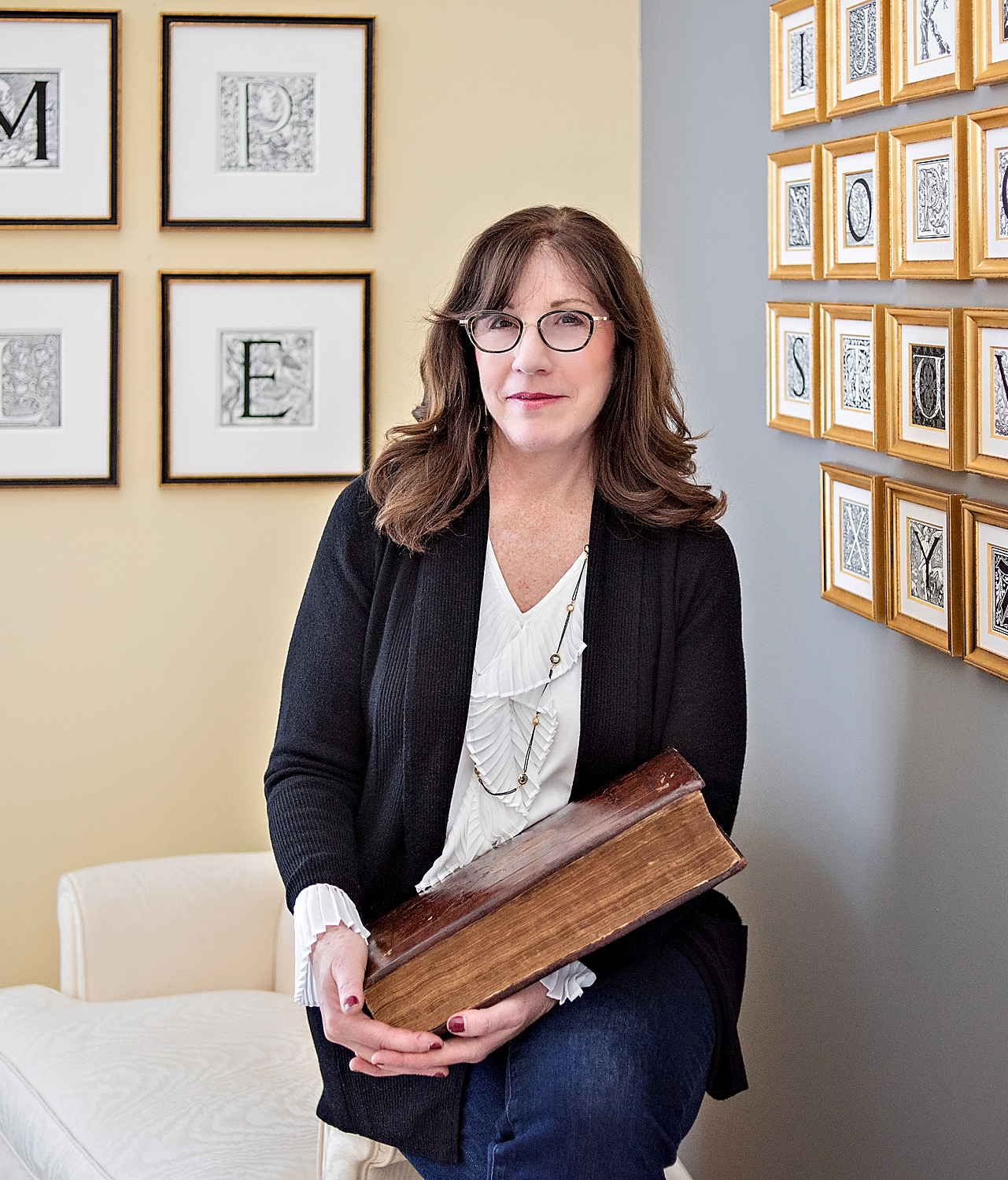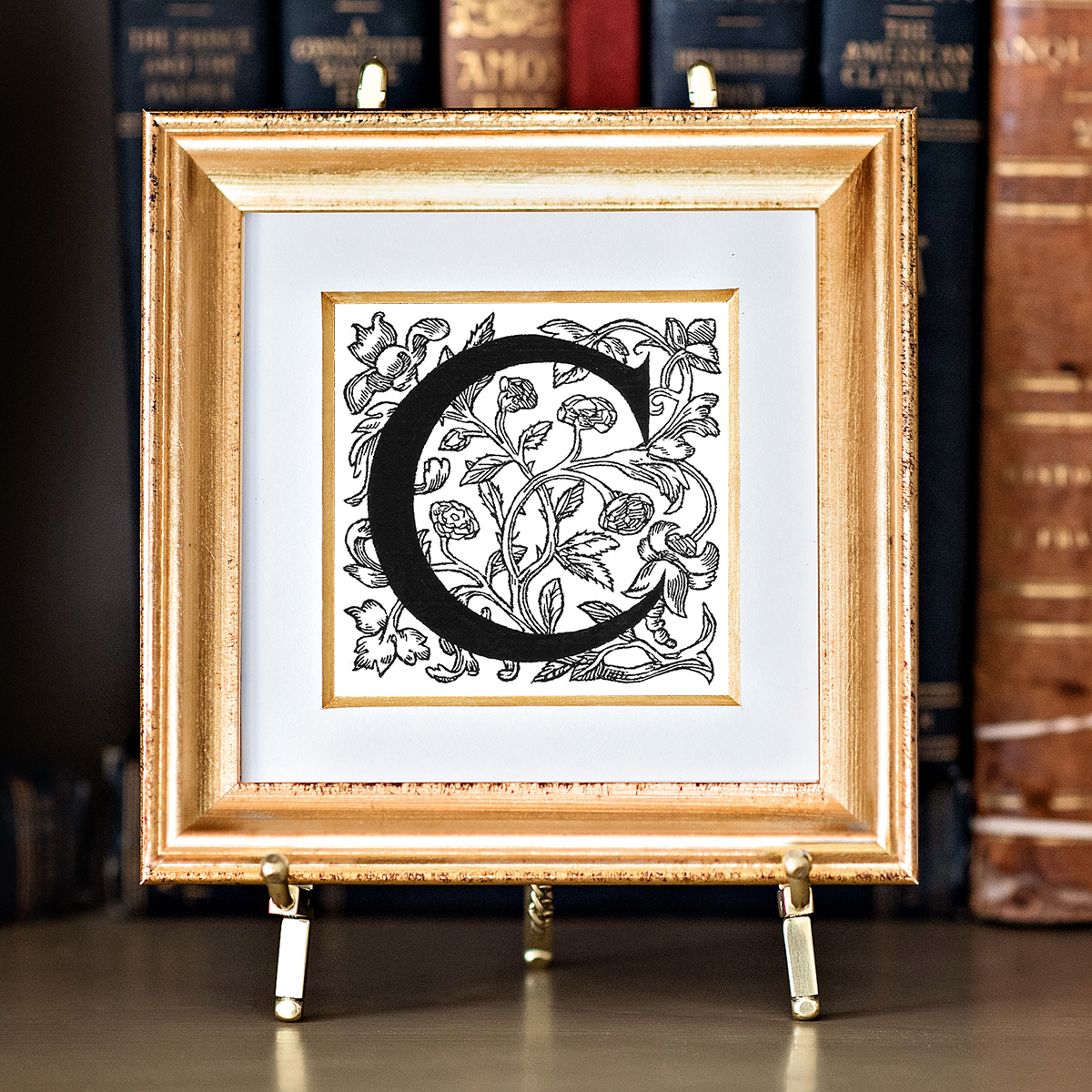 I started Initial Letters, Ancient to Modern after many years of working as a professional calligrapher. I loved giving lettering gifts to friends and family and realized there was a need for a unique gift that was not only personal but had a meaningful story to tell. The early printed books are full of beautiful decorative initial letters that were perfect for gift giving. Using my training as a calligrapher and in illumination, I began to restore the old initial letters back to their former glory. 
My mother introduced me to calligraphy at the age of 16. I was self-taught until college where I studied with the renowned calligrapher, Father Edward Catich. He was an authority on the classic Roman letter form. As one of his students, I learned how to construct Roman letters using the flat edged brush.  This became the foundation of my training and the beginning of my love for the Roman letter form. Most of the Initial Letters in my collection are based on that form.
I spend a lot of time looking around old book stores and going to Antiquarian Book Fairs in the United States and Europe. The cornerstone of my rare book collection is an Italian book dated 1550. It is full of amazing Initial Letters depicting horsemen on the hunt. These same letters are in the print collection of the Victoria & Albert Museum in London. Another prized possession is an ABC series of four engraved plates by Martin Engelbrecht dated 1730.
Each letter is researched to find out what book it is from, the artist who made it, who printed it and in what time period.  Please enjoy shopping our collection and finding your unique Initial Letters. 
OUR INITIAL LETTERS ARE HUNDREDS OF YEARS OLD. Many of them are decorative woodcuts or engravings from books printed in the 16th Century. From a copy, I gently restore and bring them back to their former glory without incurring any damage to the book.  During the process, I am always respectful of the original artists work. Using pen and ink, the letter is restored by hand and then printed using archival inks and papers. The new giclée print is presented in a 6 ply mat that has a hand-painted, gold-beveled edge. The frame is solid wood with a hook for wall hanging. If you prefer desktop display our letters sit perfectly on the brass easel stand.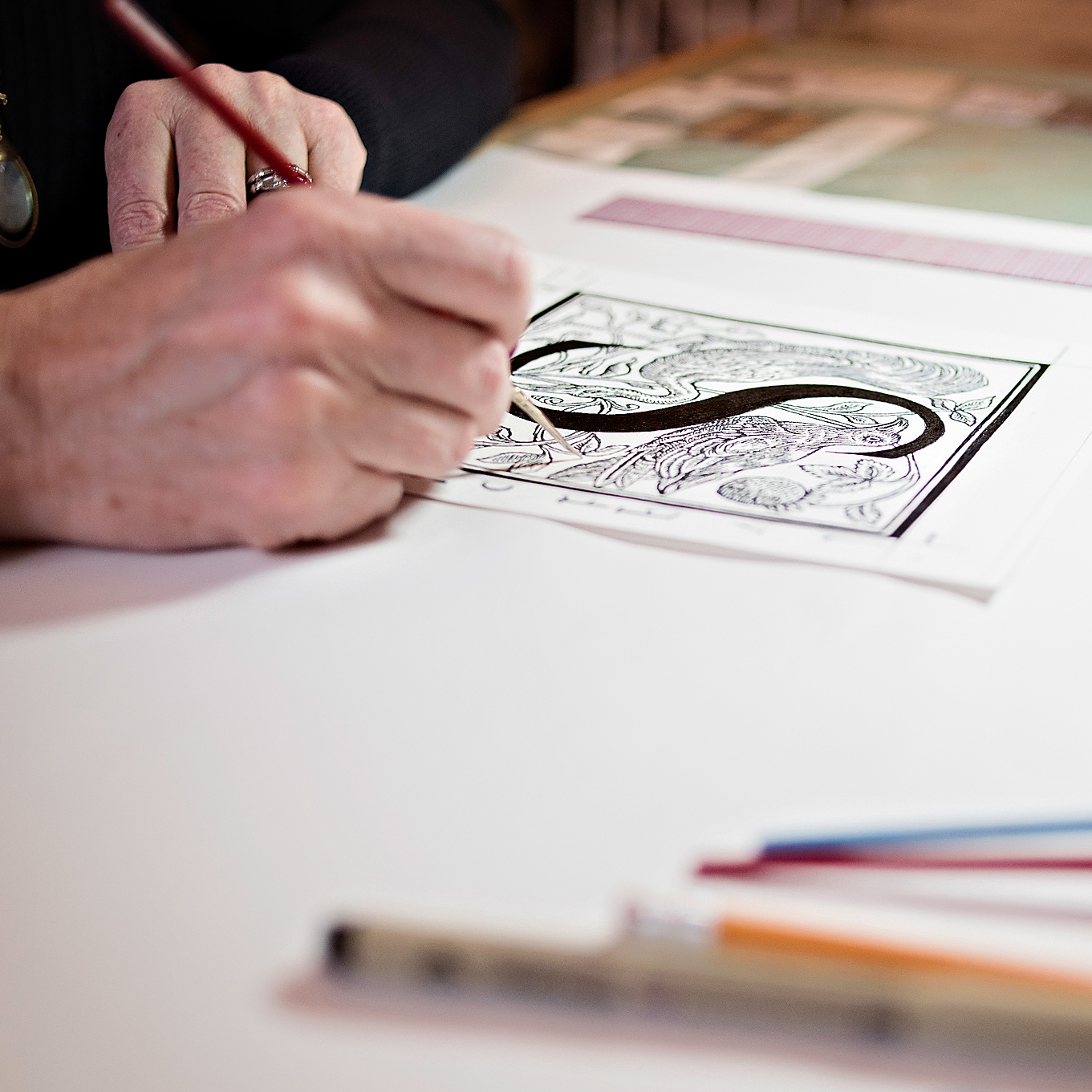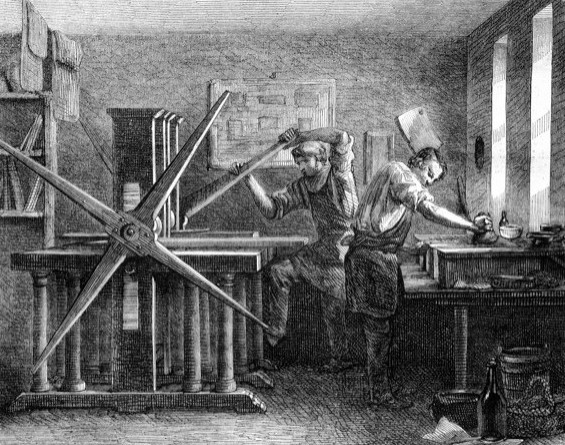 a brief
History of Printing
With the invention of the printing press by Johannes Gutenberg (1400-1468) in 1450, the book trade increased all over Europe. This allowed books to be acquired by the middle class for the first time in European history. Thousands of books were being printed and knowledge and education spread throughout the continent like never before. 
By the middle of the 16th Century, the print trade was flourishing in all the major European cities. The printers who worked during this era are each known historically for the city where they lived, the books they printed and their contribution to the trade. The books were very beautiful with lots of decorative Initial Letters and today are rare collector's items. You will see that each letter in our collection is labeled accordingly.  
Today, the rare book trade is flourishing with major events such as the New York Antiquarian Book fair being held each year. There are many independent rare book stores and dealers throughout the world. Sources of additional information are the Antiquarian Booksellers Association of America at abbaa.org and the International League of Antiquarian Booksellers at ilab.org.